All month long on DirectTV, you will find a "Wynonna Weekend." Tune in for Wy's Live Concert to be aired on DirectTV before it hits stores next month!

On September 27, 2005, Wynonna will release her FIRST EVER Live Concert DVD, "HER STORY: SCENES FROM A LIFETIME." The concert was taped in Nashville, Tennessee on February 1, 2005 at the Grand Ole Opry House. I was in the audience! Be watching for me!

Along with the new Live DVD, Wy will also release a Live Concert CD set of the same DVD! The CD will be a two disk set!

Here is the set list for the Live DVD & CD along with the album cover: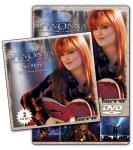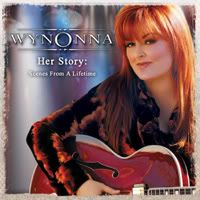 Dream Chaser
Girls Night Out
Love Is Alive
Maybe Your Baby's Got The Blues
Young Love
Let Me Tell You About Love
Love Can Build A Bridge
She Is His Only Need
Tell Me Why
No One Else On Earth
That Was Yesterday
I Want To Know What Love Is
Is It Over Yet
Shining Star
To Be Loved By You
Help Me
Don't You Throw That Mojo On Me
I'm The Only One
Sometimes I Feel Like Elvis
Burnin' Love
People Get Ready
I Can Only Imagine
What The World Needs Now Is Love
Simply The Best
Rock and Roll
Anyone Who Had A Heart
Peace In This House(Wy's next single)
When I reach The Place I'm Going

Also, Wynonna will be released her very FIRST autobiography called, "Coming Home To Myself." It's going to be a month full of Wynonna!!!! I can't wait!!!